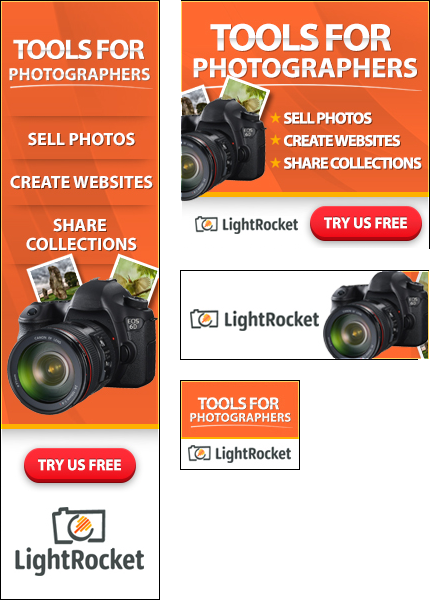 Website Banner Ad Design
Oh, the oft-overlooked banner ad. So small.
We create attention-grabbing, click-generating banner ads. Internet banner ads are perhaps the single most restrictive design arena. With dimensions measured in mere pixels and file sizes measured in kilobytes, designers have fleetingly little real estate with which to create a memorable and engaging design. Our designers have experience in getting the most out of these tiny layouts. We can also compress and optimize your banner ads to conform to today's restrictive file size specifications. If your business runs banner ads (or perhaps you own a website which sells banner advertising), let's chat about how we can help you generate more clicks, more effectively.