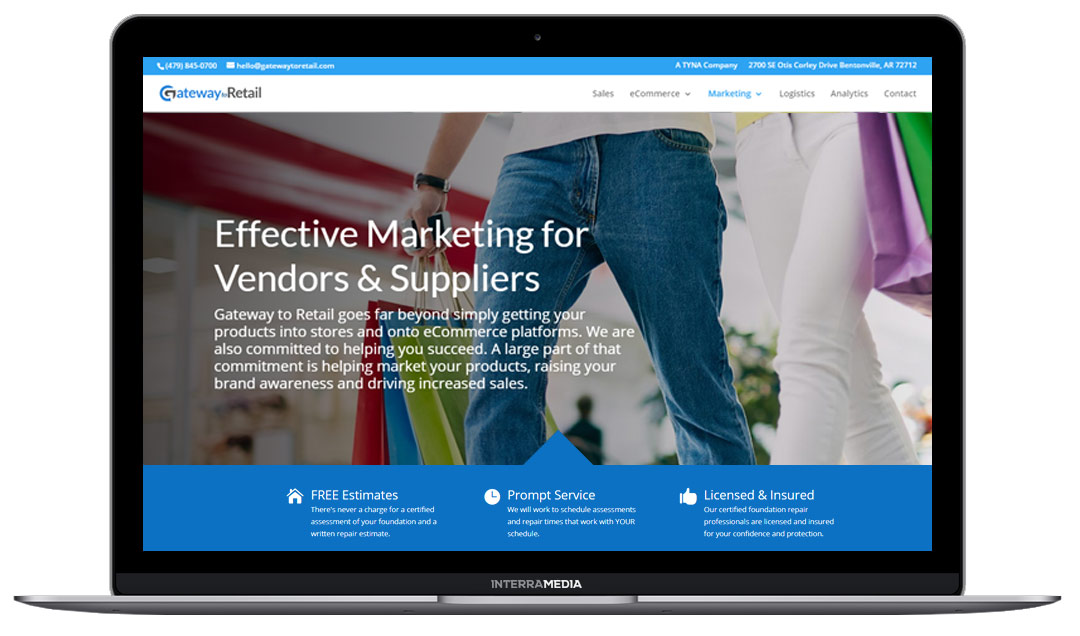 Congratulations to our friends at Gateway to Retail on the launch of their new website and branding.
InterraMedia worked with the Gateway to Retail team to create a new logo and branding style guide. Interra also developed a new website and wrote completely new, keyword rich content.
Gateway to Retail provides end-to-end retail solutions for Walmart vendors, suppliers and manufacturers. Our primary services focus on getting products onto retail shelves across the nation while maximizing ecommerce sales on several popular platforms. Gateway to Retail also offers enhanced services dedicated to marketing, data analytics, product development and packaging design, as well as logistics, distribution and warehousing.
Services on this project:
Logo / Branding design
Website design
Content writing
Graphic design
Business cards
Marketing collateral
Website: http://www.gatewaytoretail.com